LOOKING BEAUTIFUL JUST GOT EASIER
Ultherapy® is the only FDA-cleared procedure to non-invasively lift the eyebrow, neck and under-chin. Now, FDA-cleared to improve décolletage lines and wrinkles!
View Our Deals
More Information

We're a Top Authorized Ultherapy® Provider in NYC.
Call Us Today For A FREE Consultation.
(212) 586-0730
Save
NYC Natural Facelift provides FREE Ulthera® consultations and treatment plans.

Ultherapy® is the only FDA-cleared procedure to non-invasively lift the eyebrow, cheeks, neck and under-chin.

Recommended treatment for cheeks and jowls lifts.

Now, FDA-cleared to improve décolletage lines and wrinkles!

Ultherapy® is a Non Surgical, No Downtime Treatment.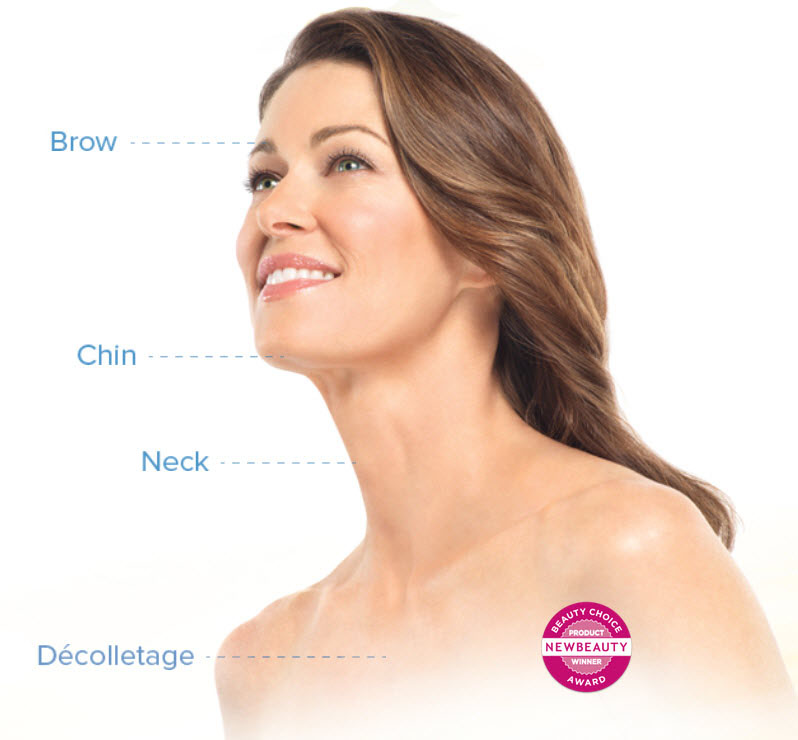 The Celebrities Secret
Ultherapy's® lift procedure is the most innovative and natural option on the market for both men and women, and why celebrities including Courtney Cox, Vanessa Williams, Brooke Burke, Martha Stewart, Kathie Lee Gifford, Elisabeth Hasselbeck and many others chose Ultherapy® for their Nonsurgical procedure to stay looking young and beautiful.
*Results may vary
The Non-Invasive Lift
Ultherapy® is the only non-invasive procedure FDA-cleared to lift skin on the neck, under the chin and on the eyebrow. Now also FDA-cleared to improve the appearance of lines and wrinkles on the décolletage, Ultherapy® can help you achieve a fresher, more youthful look from your brow to your chest!
*Results may vary
Safe Ultrasound. No Surgery.
Ultherapy® harnesses the power of ultrasound to transform the brow, chin, neck and chest. Ultrasound, of course, has been used safely throughout the medical field for more than 50 years—and Ultherapy® has been established as safe and effective in clinical studies and in more than 350,000 treatments worldwide. Ultherapy® relies on ultrasound therapy to deliver its collagen-boosting treatment. It also incorporates traditional ultrasound imaging, which allows practitioners to see the layers of tissue they are treating, ensuring the treatment energy is delivered to where it will be most beneficial.
READY TO SCHEDULE A FREE CONSULTATION? CALL NOW! (212) 586-0730
Introducing CryoNip
®

Fat Freezing Reduction (Coolsculpting)
Revolutionary CryoNip is the only fat freezing machine on the market that treats 2- 4 areas simultaneously!
Cryolipolysis Technology (known to many as CoolSculpting® is a non-surgical treatment to freeze and destroy body fat deposits.
CryoNIP targets: Tummy/Abdomen, Love Handles, Double Chin/Neck, Back Bra Area, Upper Arms, Inner and Outer Thighs, Under Buttocks and other body areas.
CryoNip unique advantages:
2 or more handles used at the same time! That allows for significant time and financial saving for our clients!
Strongest machine on the market – freezes skin up to -11

°

Celsius
Custom settings based on clients actual fat measurements prior to each treatment
CryoNIP smartly preheats skin prior to Cooling for better results
56 x 65mm large handle size for any area of your choice
30-40 min duration, No Downtime, Safe, Painless, Incredibly Effective!
Long Lasting, Natural Looking Results in only 30 – 90 days
Come in for complimentary consultation and see what CryoNIP can do for You!